The Containment Sector is a sector of the Oldest House. It is where the Federal Bureau of Control contains dangerous Altered Items and Objects of Power.
The Containment Sector is the location in the Oldest House where Altered Items and Objects of Power are stored and studied. Most of this containment takes place within the Panopticon, an enormous containment unit with a variety of cells designed to contain these items. Known Altered Items contained in this area include the Arctic Queen Refrigerator and the Benicoff TV. Other significant areas of the Containment Sector include the Prime Candidate program, and multiple AWE study areas, including the Ordinary AWE, Sterling AWE, and the Ordinary dump site.
Central Containment
Firebreak
Logistics
Panopticon

Archives
Entrance
P6 Cell
Twisted Passage

Prime Candidate Program
Sealed Threshold Checkpoint
Sealed Threshold Corridor
Sealed Threshold Hall
Security
Transit Corridor North
Transit Corridor South
Turntable
Ordinary AWE
Ordinary Dump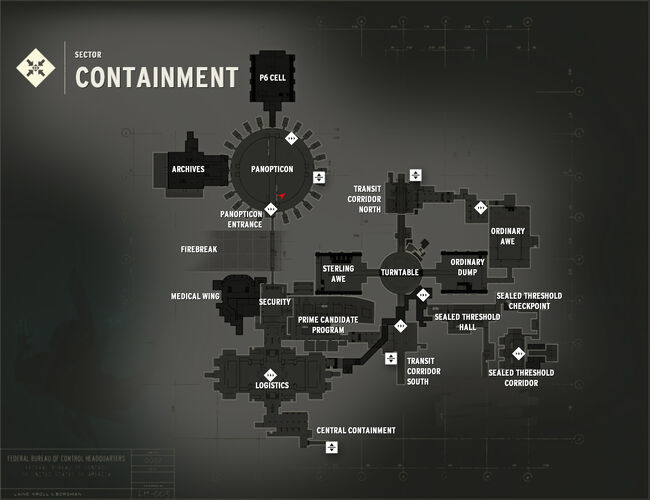 Community content is available under
CC-BY-SA
unless otherwise noted.