< Welcome User / Visitor to your House / Prison >
Welcome to the Control Wiki, the best online source for information on Control, a supernatural third-person video game by Remedy Entertainment. Our wiki strives to provide accurate, in-depth, and quality information about Control's lore, characters, gameplay, cast, and developers. Feel free to contribute by creating or expanding upon existing articles so the wiki can continue to grow as a reliable source for all Control fans.
892 articles and 25,583 edits since June 12, 2018.
If you have any questions, requests, or issues, feel free to contact one of our staff members!
https://controlgame.com/
< WARNING >
This wiki contains major spoilers for the story and lore of Control. Because the game heavily revolves around these elements, the patrons of this wiki strongly advise the discretion of any readers who have not yet played or completed the game. Thank you.

< Control / The Game >

Control is a third-person shooter video game created by Remedy Entertainment, developer of critically acclaimed action-adventure video games including Max Payne, Alan Wake, and Quantum Break. A mind-bending supernatural adventure filled with fast-paced superpowered action, Control is the story of Jesse Faden, who finds herself caught in the midst of a deadly conflict between a secret government agency and otherworldly forces invading and corrupting ordinary reality.
< Featured Quote / Monologue >
"
We live in a room, and there's a poster on the wall. We stare at it and we think that's the whole world. The room... and the poster. The picture's something nice - a landscape, a famous person. Like in that movie... what is it called? The prison movie. The room's a cell, and the picture, it's different for each of us. It can be beautiful or terrible, but we're all transfixed. But it's all a lie. Something to distract us from the truth. They're lying to us. We're lying to ourselves. The room's not the world, the world... is much bigger, and much stranger. There's a hole hidden behind that poster that leads to the real world. We all feel safe in that room. But sometimes... sometimes something crawls out from behind the poster, and the ones that see it happen freak out, and try to forget what they saw.
"
< Featured Video / Film >
Rules & Guidelines
Please check out our Wiki Rules & Guidelines for an overview of some of the rules of the Control Wiki. If you have any questions, please contact a member of the wikis administration team.
Wiki Discord
If you see this, your JavaScript might be disabled or DiscordIntegrator plugin isn't working. If the latter, please contact a wiki administrator.
Recent Blog Posts
Mareux
•
Starting June 26, 2022, any user with over 50 content related edits are able to request the Map Tester role. This role allows you to create interactive maps, with points that can be linked to pages in this wiki. Once you have the permission to edit …
Hello everyone, it's Holly again. It's been a while. How is everybody?
It's safe to say Control has been a huge success, with tons of new fans having flocked to the wiki over the past year. Our community has grown enormously, and reviews are all call…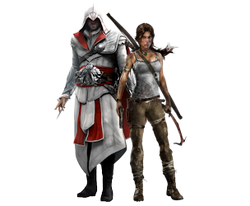 ㅤ