The Executive Sector is a sector of the Oldest House. Acting as the control hub for the building, it is the location of the Director's office.
Board Room
Cafeteria
Central Executive
Communications Department
Dead Letters
Director's Office
Executive Affairs
Hotline Chamber
Mail Room
Pneumatics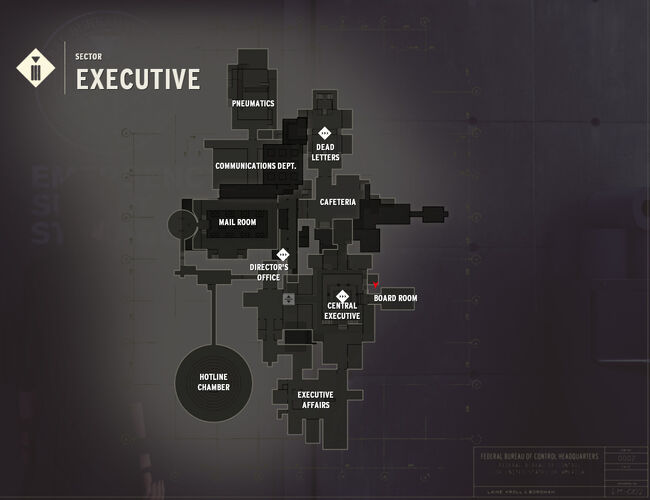 Community content is available under
CC-BY-SA
unless otherwise noted.