The Maintenance Sector is one of the sectors of the Oldest House. It is the hub of the building's electricity, plumbing and other facilities. It is also the location of the Directorial Override for the building's emergency security protocols, which among other things closes off the building's different sectors from one another.
Access Corridor
Atlas Chamber
Black Rock Lab
Black Rock Processing
Central Maintenance
Foundation
Furnace Chamber
Janitor's Office
NSC Control Room
NSC Coolant Pumps
NSC Energy Converters
NSC Power Plant
Pump Station
Ventilation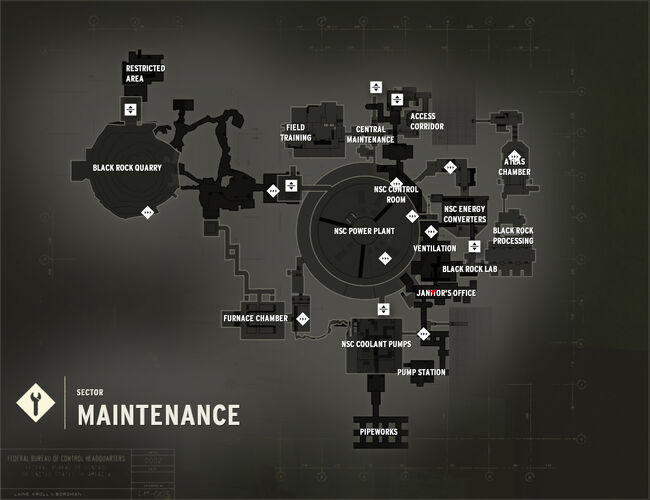 Community content is available under
CC-BY-SA
unless otherwise noted.