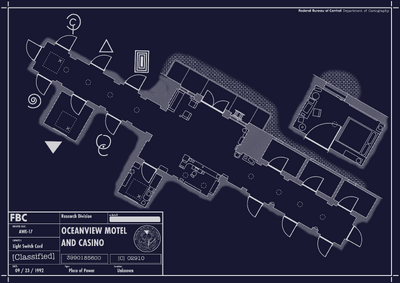 The Oceanview Motel & Casino is a Place of Power connecting various dimensions. Discovered through an AWE which occurred in Butte, Montana in 1992, the Motel has many rooms leading to unknown locations, but visitors are only capable of returning to other areas of the Oldest House. The Motel operates on dream logic, behaving differently from ordinary reality.
The Motel can only be reached using the Light Switch Cord.
Community content is available under
CC-BY-SA
unless otherwise noted.